Welcome To L.T. Law
We are a Solicitors Firm specialising in Criminal Defence, Motoring and Regulatory Law.  We have 2 partners with significant experience in each of these areas.  We represent clients both on a public and privately funded basis.
We are based at our head office in Carlisle, but will travel where this is justified.
We at L.T. Law are committed to providing the highest quality advice and representation to our clients.
Throughout our conduct of your case we will act with the utmost integrity, discretion and professionalism.  The role of the Criminal Defence Practitioner is frequently misunderstood by the public.  We are bound by ethical and professional rules of conduct and will fearlessly advise, support and assist our clients throughout every step of what can be the very daunting process of the criminal justice system.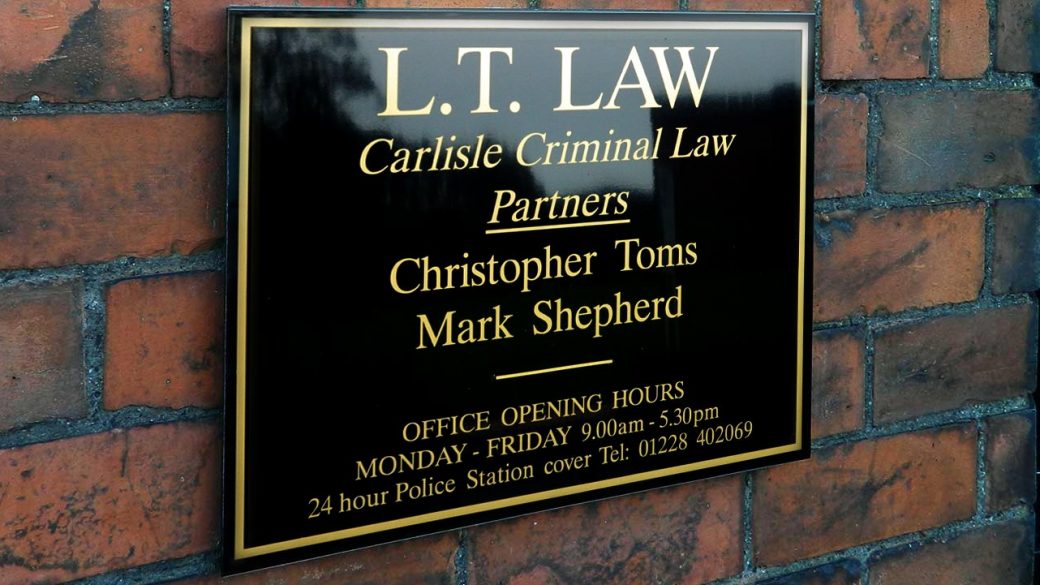 Following the relaxation of restrictions today, we are delighted to confirm that our office has re-opened. Please note that no visitors will be permitted entry to the office if they ...
Read More
It is with regret that due to government announcements over the weekend, we will once again be closing our office to clients with immediate effect. This is to ensure the ...
Read More
Latest Tweets
Useful links